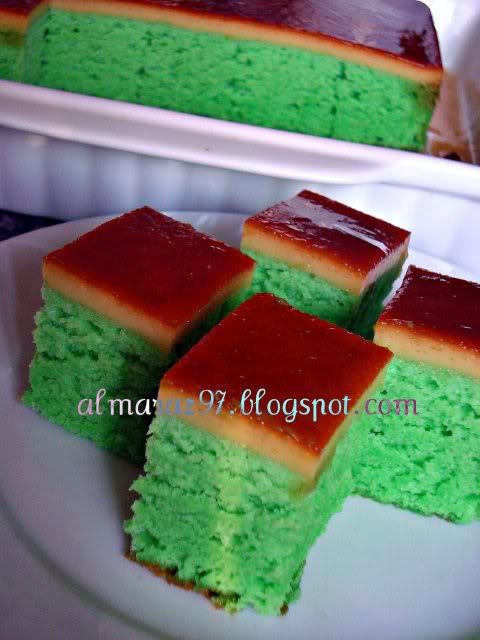 Bila study stress semakin memuncak, tekak mula lah nk something new!
Keje2 skolah is piling up, tp idea kt dapur dtg la plak mm...My kids like plain chiffon cake and they also like caramel custard/pudding. Bila mommy buat kek puding karamel, depa dok asik mkn pudingnye aje...hat yg bwh2 tu depa ckp xmo.
But now, since they love chiffon cake, I'm making a chiffon cake but topped with custard. Bila kek nk di-toppingkn dgn custard, mesti comes together with caramel la kan sbb ia lembut, xblh nk support adunan kek di atasnye nanti (semasa baking tu). Dh siap, cam biasa kita invertkn.
So this time mommy buat pandan chiffon cake dgn ada topping custard.
Masalah besarnye, mommy terrrr-hilang lah plak resipi experiment ni. Buatnye dh berminggu2 so tu yg bila carik balik resipi xjumpa2...nnt lah, mommy selongkar lemari mana2 yg patut. should be somewhere...out there...(cam lagu laks!)
Apa2 pun, just tgk dulu ler tayangan amal ni yer ^______^